SPECIALIZED SERVICE:
We guarantee a differentiated service of our team for the success of your exchange program. This is because we already have 18 years of experience in the market, we know and have a good relationship with partner schools abroad and other suppliers, as well as we have a control system throughout the process.
FAIR PRICE GUARANTEE:
We guarantee that the amount charged by ESTUDAR ABROAD INTERCÂMBIO is less or at least equal, in foreign currency, to the amount charged directly by international schools. If the student presents a budget obtained from the school for an equivalent course with a price lower than that charged by ESTUDAR ABROAD,we guarantee to charge the same amount or the difference will be returned.
Please refer to the warranty terms
PAYMENT AND FINANCING OPTIONS:
Unlike schools, which require full cash payment and charge in foreign currency with variable exchange, ESTUDAR ABROAD EXCHANGE offers options: cash; installment with fixed amount in Reais or FINANCING up to 10X on the credit card.
QUALITY AND SAFETY GUARANTEE:
ESTUDAR ABROAD INTERCÂMBIO has been registered with CNPJ-MF for more than 18 years, registered with EMBRATUR, SINDETUR-RS, also has an ICEF membership seal.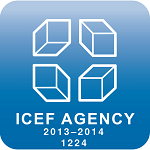 COMPLETE PACKAGE OF PRODUCTS, SERVICES AND ASSISTANCE:
In order to ensure quality throughout the process and for the success of the exchange program, ESTUDAR ABROAD INTERCÂMBIO offers a package with all the necessary services, which include advice on the choice of school, course, accommodation, health insurance, airfare, visa process, airport transfer, international telephone chip, multicurrency travel card, assistance on arrival, as well as a 24-hour support service in Brazil and in major destinations abroad.
INTERNATIONAL PHONE CHIP:
This product offers unlimited internet since your departure from Brazil, to make it easier for students to communicate with their family and friends in a more economical way. That way your parents will be more relaxed while you travel. See activation and call costs.
Phone chip USA
Studying Abroad, with your convenience in mind, offers a phone chip for you to use during your stay in the USA:
Unlimited National Calls USA
National Torpedoes Unlimited USA
SMS/MMS International Unlimited (anywhere in the world)
Unlimited Calls To Fixed Brazil and Mobile VIA PicCell APP
Direct calls via carrier To fixed Brazil or Mobile 0.50/minUSD
Unlimited Internet 4G up to 1GB Apos (Reduces to 2G ).
Visit our website and place your order now
30 days: $85 USD
15 days: $65 USD
Activation fee: $15 USD
Phone chip other countries
Studying Abroad thinking about your convenience, offers a phone chip for you to use during your stay abroad:
SMS / MMS National and International Unlimited
Unlimited Internet (speed from 2G-4G)
Global chip works in +140 countries.
Unlimited calls made or received VIA PicCell APP
$0.50/USD min calls made and received directly via carrier.
Visit our website and place your order now
30 days: $80 USD
15 days: $70 USD
Activation fee: $15 USD
EE TRAVEL CARD:
Free multi currency card is available in EUR, USD, Libra, CAD, AUD, NZD. It allows our clients to bring foreign currency abroad in a practical and safe way, as well as facilitates if the family needs to send more money during the trip.
The Travel Card is the safest and most practical way to take money on your travels abroad. It is a rechargeable card that can be used in any country through loot or as a view and even for online purchases. Another facility is that it allows someone else in Brazil to recharge your card and credit comes in within 24 hours. In Brazil the charge or recharge is made based on the exchange of the day and abroad you withdraw in the local currency and even if you are traveling to another country you can withdraw in the local currency of the country.
The EE Card is free and in addition to the exchange rate of the day you will pay only 6.38% of IOF on the real value of the conversion. In addition, for cash outs abroad ATM administrators charge a fee of 2.50 per cash (in the currency of the country being withdrawn the money). To use as debit does not inciem no cost and you can use for purchases anywhere, even to buy a soda.
In addition to the convenience and convenience to take and receive money abroad, the main advantage of the EE card is security, because you will have an exclusive password for cash or debit and if for some reason you lose your card, you or the person responsible for charging in Brazil can immediately call the carrier and request the cancellation of the card so that your money is safe. They also send you a new card at the country where you are.